Thanks to the cooperation among the companies of the group, FPM Group builds complete production systems for the fashion industry, developing each project according to the specific requirements of the customer.
Billet cutting and washing systems
Sawing machines
Sawing machines for bars, complete with automatic loader and safety protection.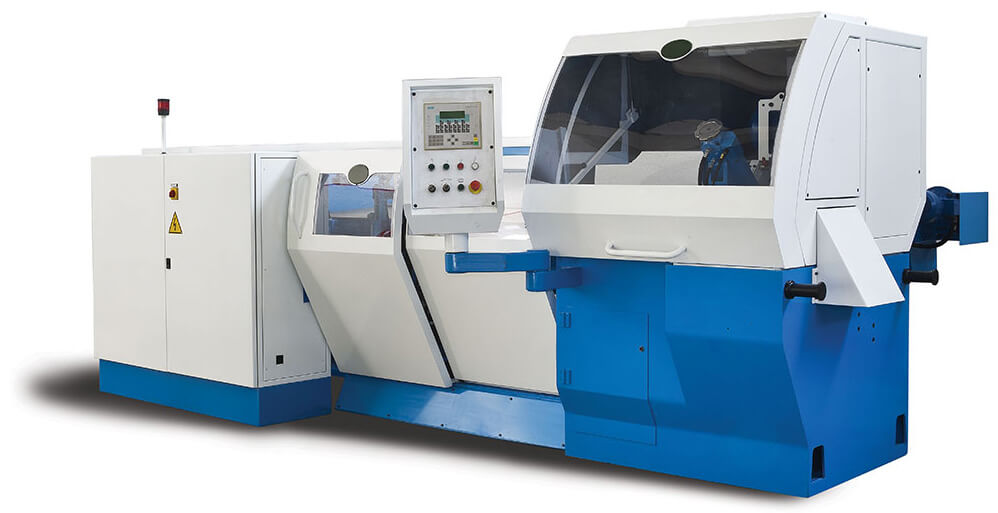 Washing machines
Specific for the fashion industry, even for billets with small diameter.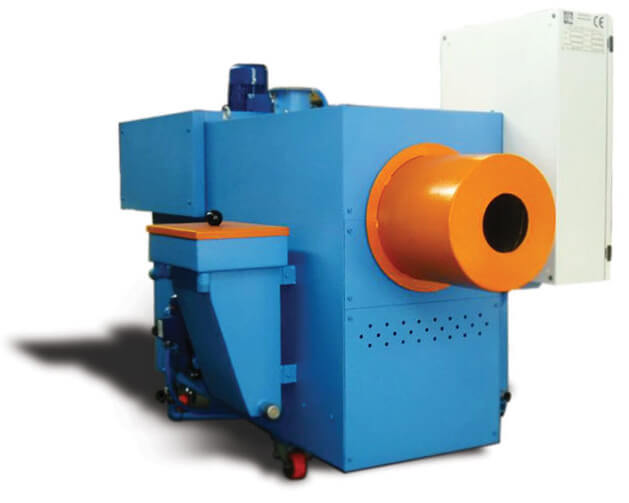 Heating
Induction furnaces
Completely automatic loading furnaces with multi-blade loader, feeding and unloading, arranged for the synchronization with the press for the automatic forging.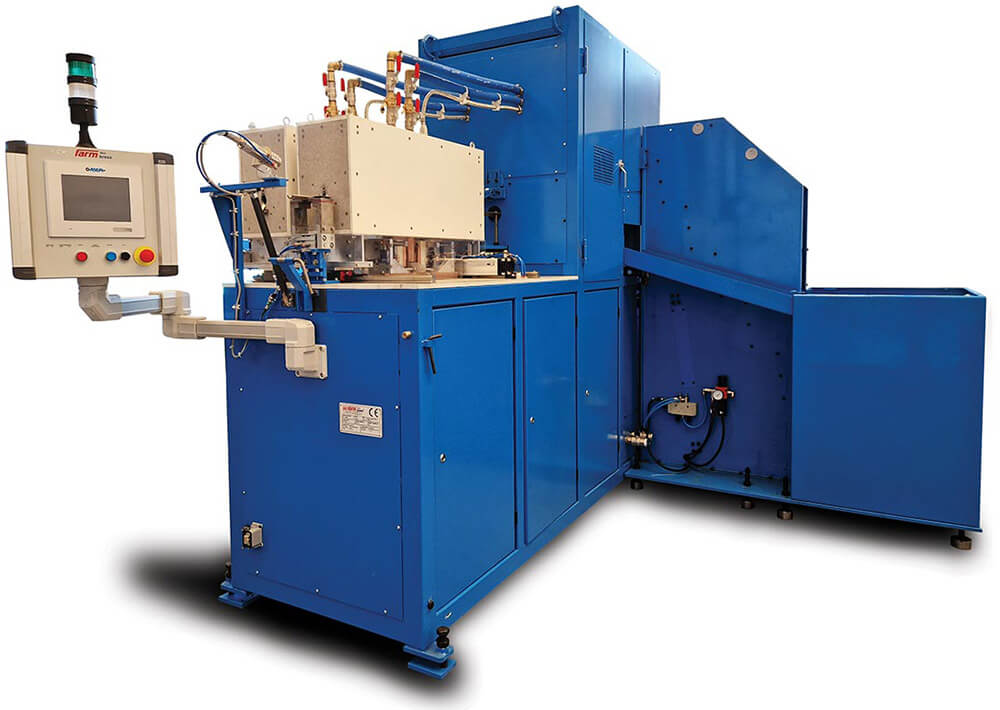 Gas furnaces
Heating zones managed through temperature control by pyrometer or thermocouples in the heating chamber, with modulation of the flames for a perfect temperature uniformity and improved energy saving.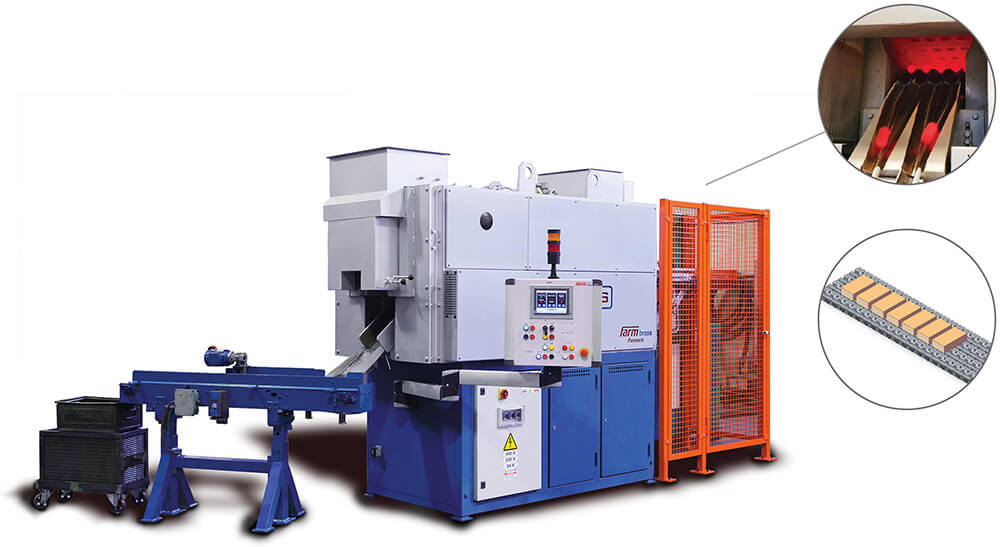 Hot forging
Friction screw presses
Designed to reduce set-ups and regulations, allowing for the setting and storage of all the working parameters.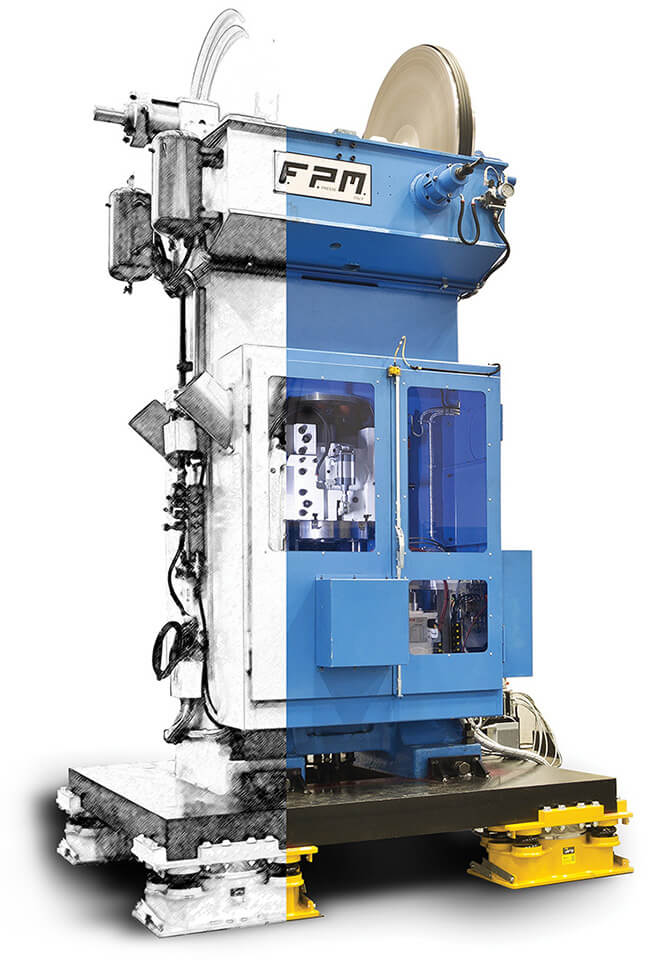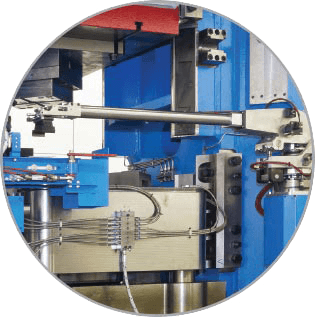 Electronic loading and unloading automation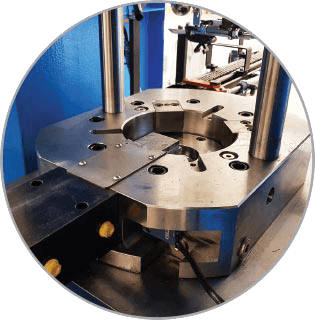 Hydraulic self-centering dies holding systems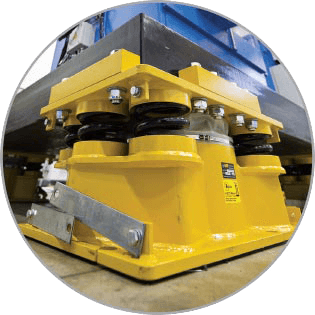 Anti-vibration systems
Pre-forming systems for a dramatic raw material saving and consequently reduction of the billets weight.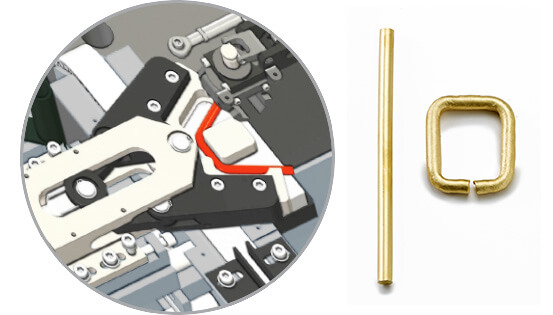 Trimming
Manual loading presses
Hydraulic and electric four columns presses for the manual trimming operation with lower and upper ejection systems.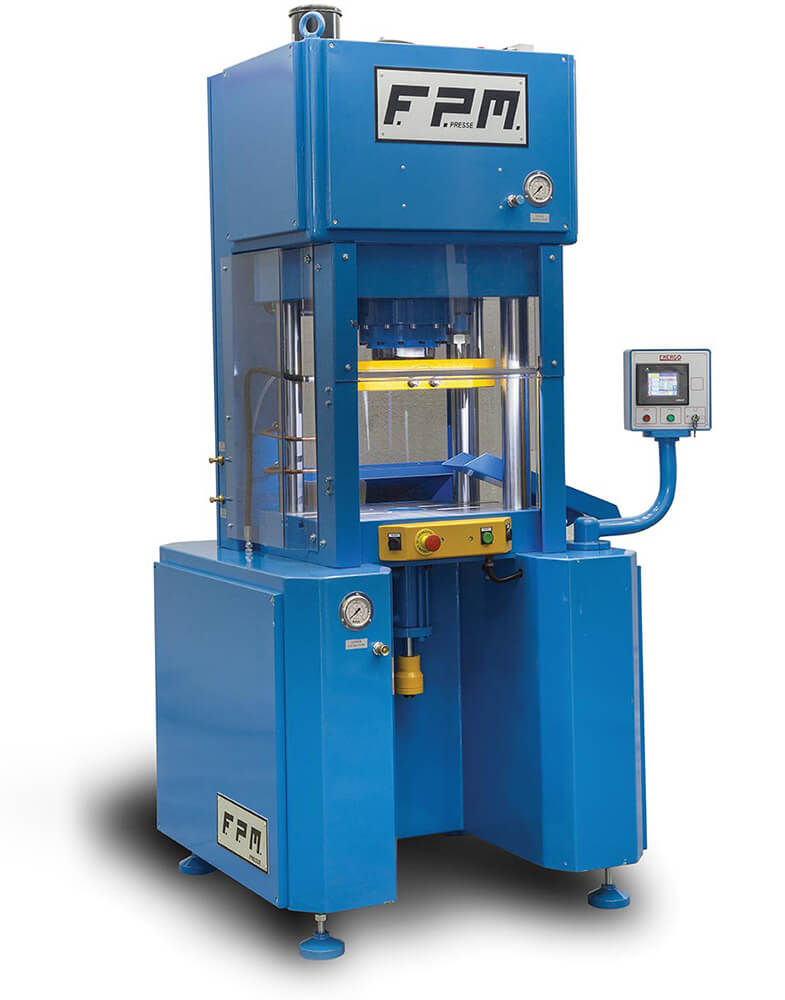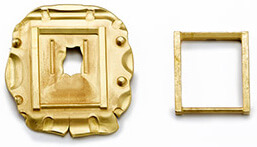 Accurate and high quality trimming.
ROBOTIC TRIMMING CELLS
Parts selection and optical vision systems associated with robotic loading.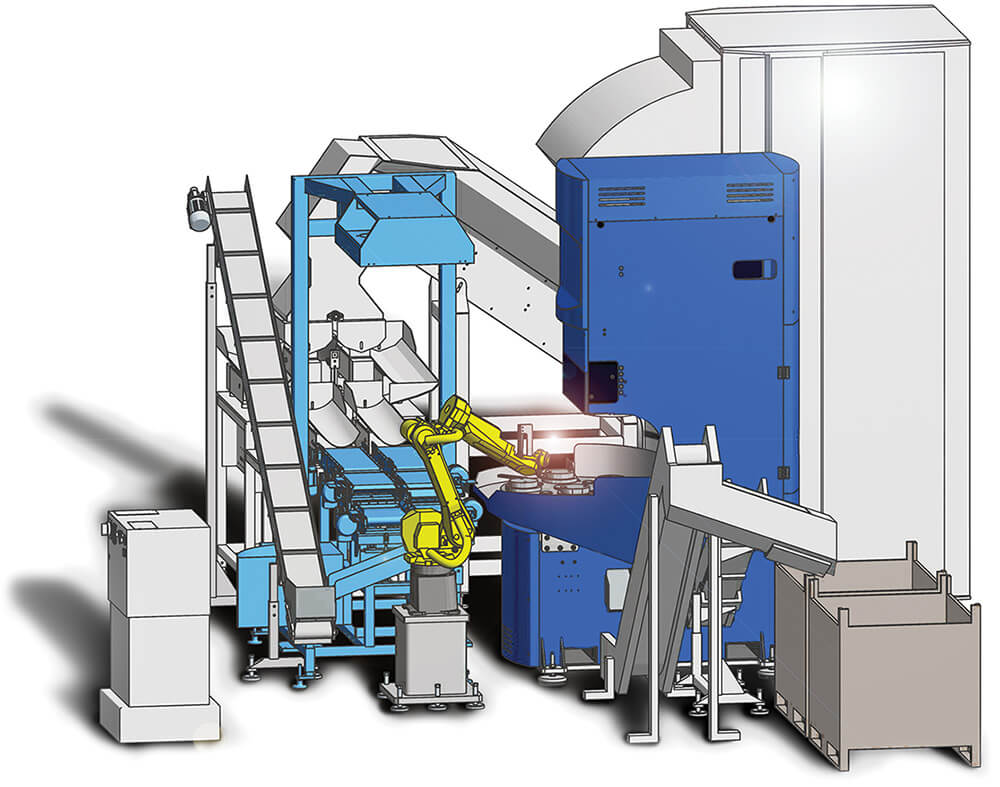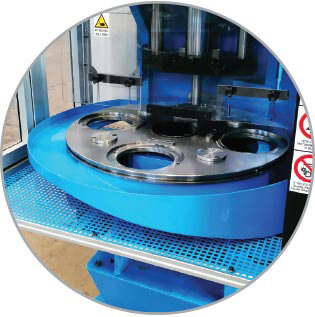 Presses with rotary table, hydraulic and/or electric with robotic loading.