Production of new tooling and equipment for hot forging
FPM is able to design, manufacture or overhaul special equipment and systems for the process of hot forging of metals.
In this field we are able to propose: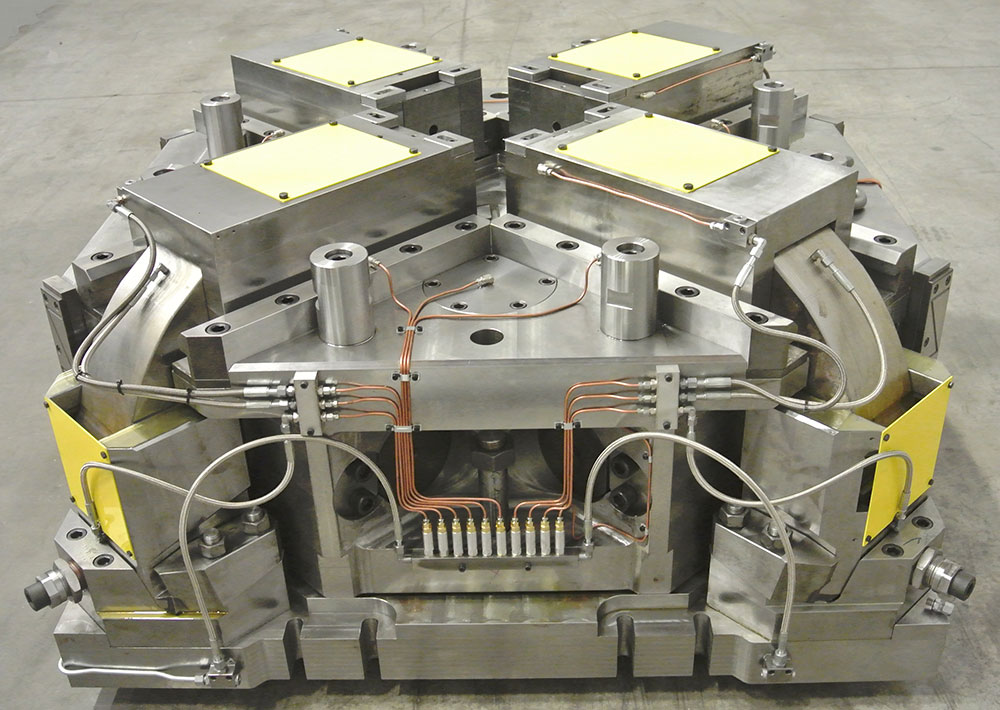 5 axis sub-press equipment for vertical and horizontal core forging
Both new and overhauled, for vertical or horizontal and combined coring for brass and aluminium forging. The new sub-presses are designed on the specific need of the machine or the customer. Changes and upgrade to existing sub-presses are possible as well.
Spare parts
Our spare parts department counts on vertical warehouses, completely automatic to grant the supply of original spare parts for the machines we have installed, even the oldest ones, with short delivery times.
Choose our spare parts service means relying on our experience, the quality of our materials and our workmanship at a competitive price.
The spares, even the strategic ones, are kept at stock to grant a quick service. Additionally for crictical and added-value spare parts, we can agree with the customer to keep at stock the components with the aim to shorten the repair and intervention times in case of break.down or wear.
Another specialty of FPM is the availability of a huge stock of used spare parts for forging machines and presses, as a further grant of the committment towards the productivity and the financial sustainability of the manufacturing process of our customers.