In FPM we have developed since years a business model oriented to find for our customers manufacturing solutions which are at the same time efficient and financially viable, and this led us to propose used and overhauled machines coming from the main forging presses makers.
Meantime this intense activity of overhauling led us to experiment, study and ameliorate all the different manufacturing solutions form the competitors and the users in the market, and thus to gain a huge expertise that we have turned into the manufacturing of new machines which are efficient and reliable.
This expertise has been used to engineer a new generation of machines, entirely developed in-house.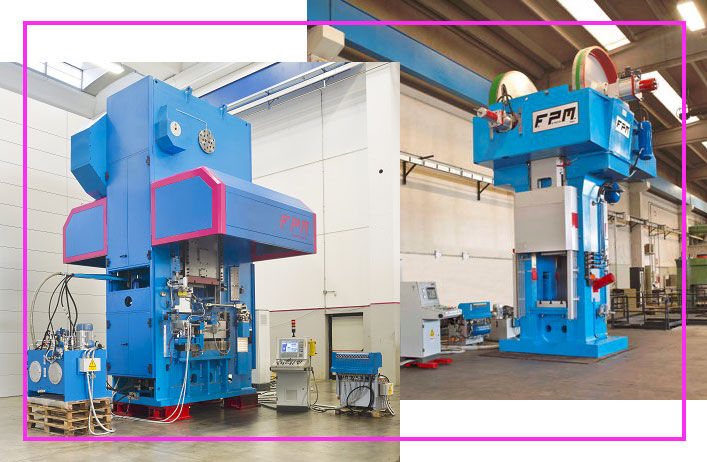 Each machine is engineered on the specific need of the customer and it is possible to integrate it in production lines from other manufacturers.
Contact us and ask for the consultancy for your metal forging and stamping needs!