Research & Developement
In FPM, Innovation means a fundamental element for its industrial model, and one of the key strategic levers. Thanks to the ability to keep the pace of the evolution of the industry, the company has been able to reach excellent results, bringing technical and manufacturing solutions among the most advanced on the market.
The R&D department in FPM works on three different guidelines across industrial developing, technological innovations and know-how exchange:
We can design special presses and complete "turnkey" lines.
Research
The industrial research, conducted in collaboration with its national and international partners, to identify new technological solutions and new production processes.
Development
The industrial development activities, aimed at optimizing the efficiency at the highest levels of the production process and ensure the highest standards of quality and safety.
Improvement
Technology transfer with outstanding industrial partners build a solid improvement in our strategic goals.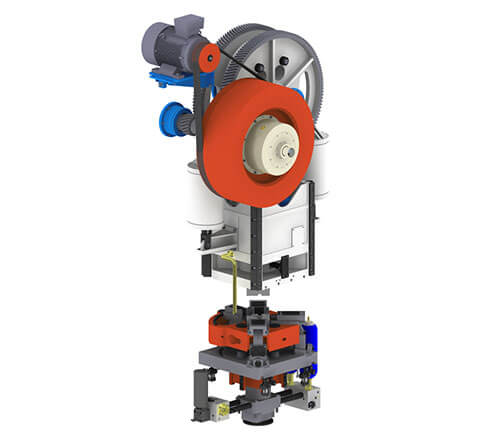 Solid experiences
We can design special presses and complete "turnkey" lines, following a project from the beginning of industrialization of the product, through optimization of the production cycle to the commissioning at the customer's plant.
Technical office
The technical office makes use of the most advanced software tools in the field of technical drawing. Applications for the mechanical design of components allow to create 3D parametric models and to carry out, in an associative way, the dynamic analysis and calculation of structural verification of every single part. Specifically, the installed system consists of workstations Autodesk "Product Design Suite".