One of the main advantages of our business model is the capability to offer full manufacturing lines, taking care of all phases of the realisation of forging and stamping plants from the feasibility study, going on with the engineering of the process, the manufacturing or integration of all the machines that compose the plant, the installation and the production start-up.
Our automatic lines are always designed on the specific and real manufacturing and financial needs, granting this way the desired productivity, reliability and cost-effectiveness of manufacturing.
The high professional skills of our engineers and the capability of execution of complex projects, turns for the customer into the certainty to take to the end the investment plans with good return on investment.
---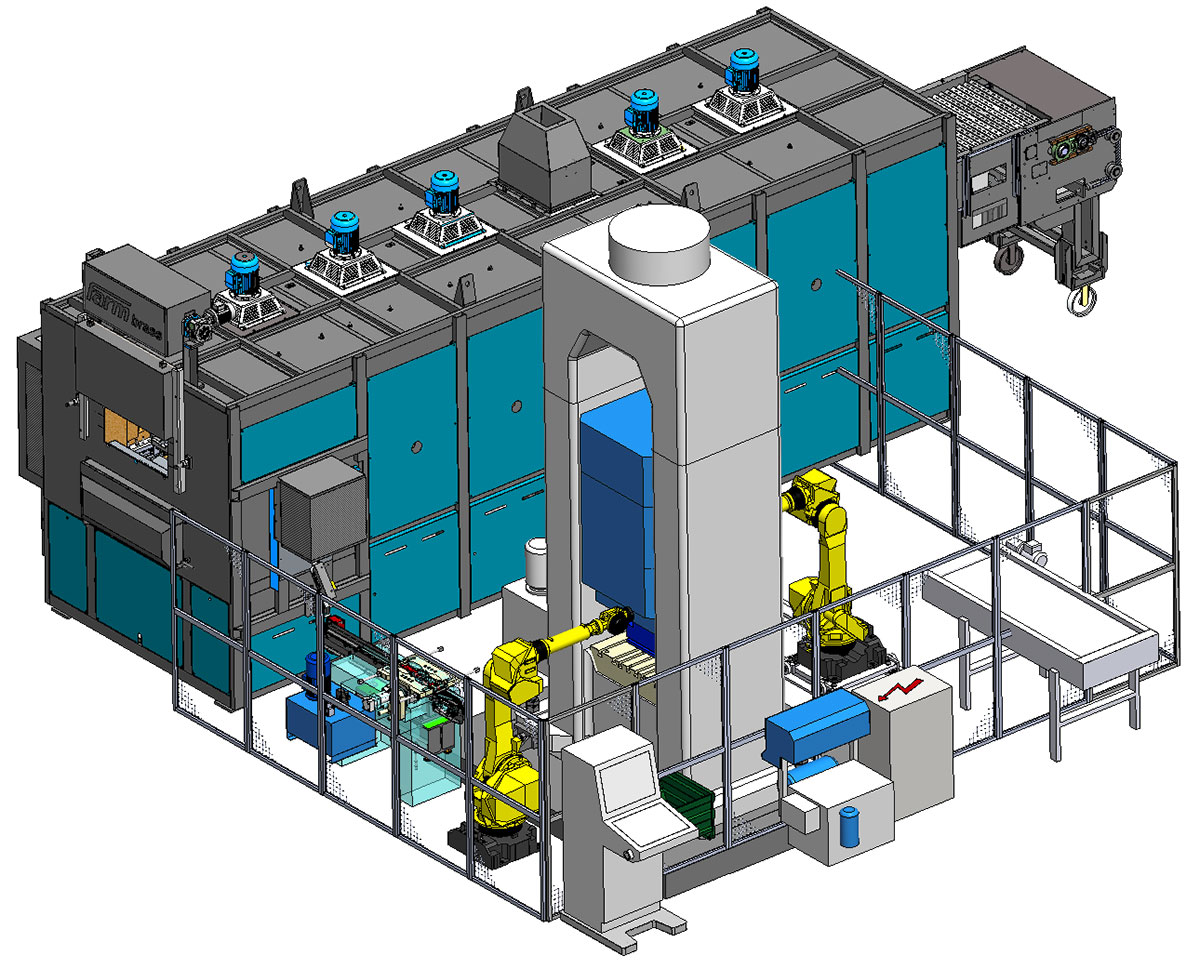 open
Robots and automation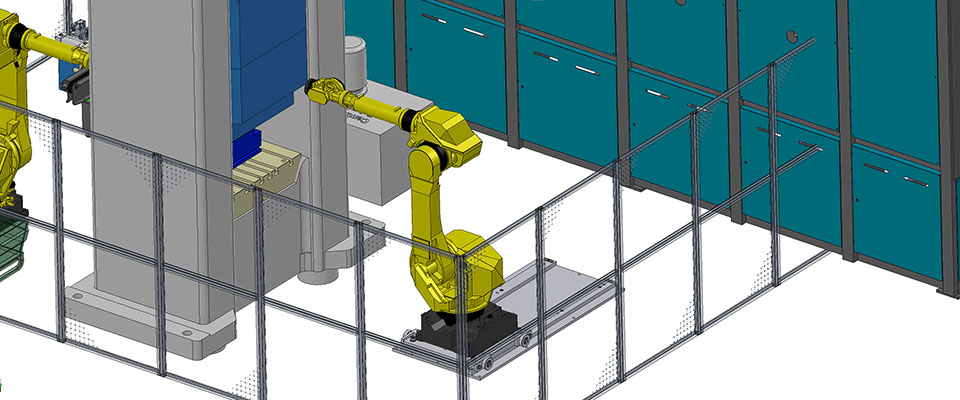 We are able to totally automate our forging production lines, manufacturing or integrating automation for the loading, unloading and transfer of billets and forged parts.
open
Special equipment for hot forging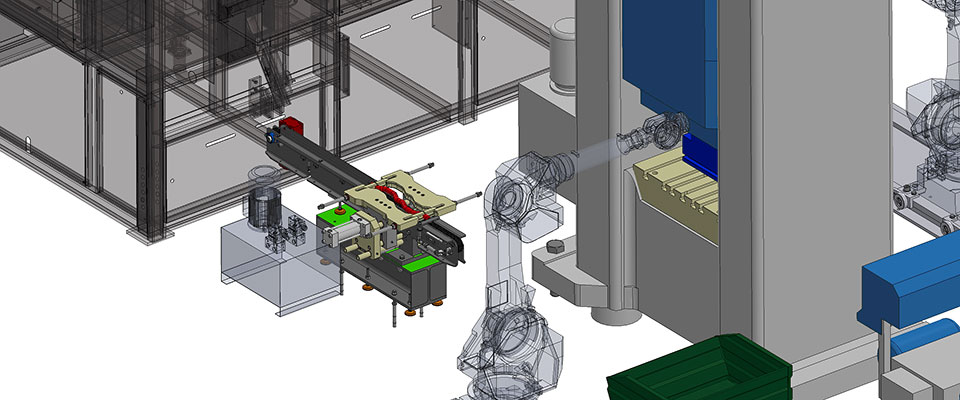 We develop toolings and equipment specially dedicated to the hot forging or cold stamping, in this exemple we see an automatic pre-bending system for the hot billet, with the aim to reduce the material waste.
open
Billet heating furnaces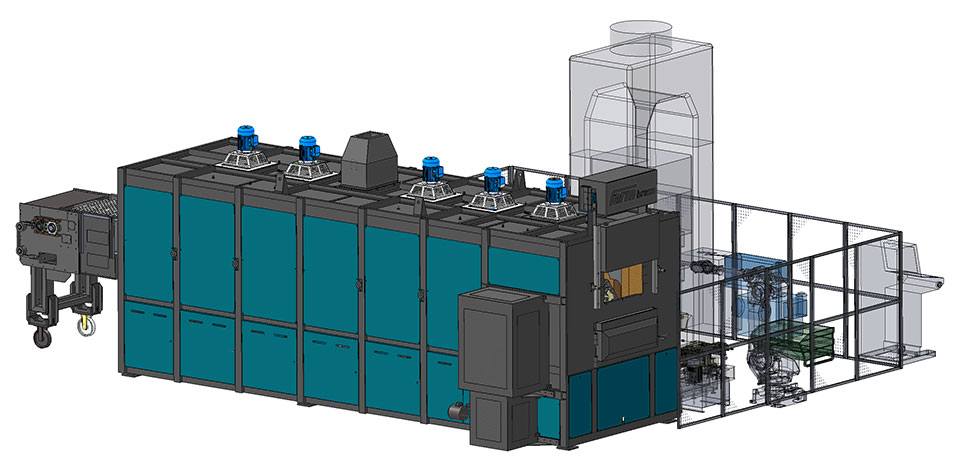 Through the sister company FARM BRASS we are able to design and build furnaces and systems for metal billet heating, bar heating and shearing, or heat treatment furnaces for forging plants.
open
Forging presses and friction screw presses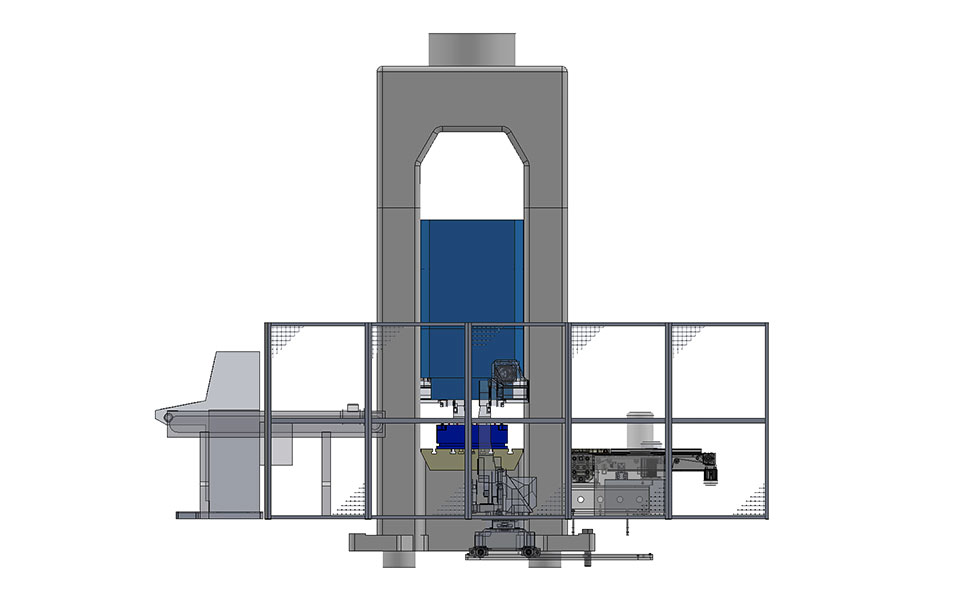 Since more than 30 years we manufacture and overhaul mechanical presses and friction screw presses for the hot forging in closed die of any metal.
In the field of brass, aluminium and copper forging, we rest on 40 years experience, the diverse portfolio of completed projects counts hundreds of designed and installed forging plants, both with mechanical presses and friction screw presses. This way, we are capable to supply entire hot forging plants which may include:
In the industry of hot steel forging we are active with the supply of single machines and complete lines, with partial or full automation. The main machines we integrate are:
In the field of cold stamping of sheetmetal, trimming and drawing as well we are active with the supply of entire production lines, integrating new and used machines: